PULSS has provided students with an extensive amount of creative work and internships during their time studying in the Screen School. From conferences and promotional content, to music festivals and events in the heart of the city, students have created a variety of films, some of which can be viewed here
Sound City 2019
Each year, as part of the Sound City music festival, student volunteers from across Liverpool Screen School put their skills to use and create content covering the festival. Working under the guidance of PULSS, students curate social media platforms, film performances and interview bands and participants. In this short film, hear from this year's volunteers about their Sound City experiences.
Media Production Graduates: Alex Brabbing, Charlotte Haughton, Eloise Linington, James Lyall, Conor McLoughlin, Eilisha McNally, Ruth Postlethwaite, Emily Whelan
Film Studies Graduates: Cameron Vale, Joseph Clark, Aimee Hand
Journalism Graduates: Scarlett O'Toole, Reanna Smith, Gioia Dalossa-Hemnell
---
Filla Crack Social Media/Promotional
A short highlight film for Liverpool based drag artist, 'Filla Crack', to be used for promotional purposes across the artist's social media.
By Alex Brabbing, Laura Taylor and Ruth Postlethwaite (Media Production)
---
Not a Virus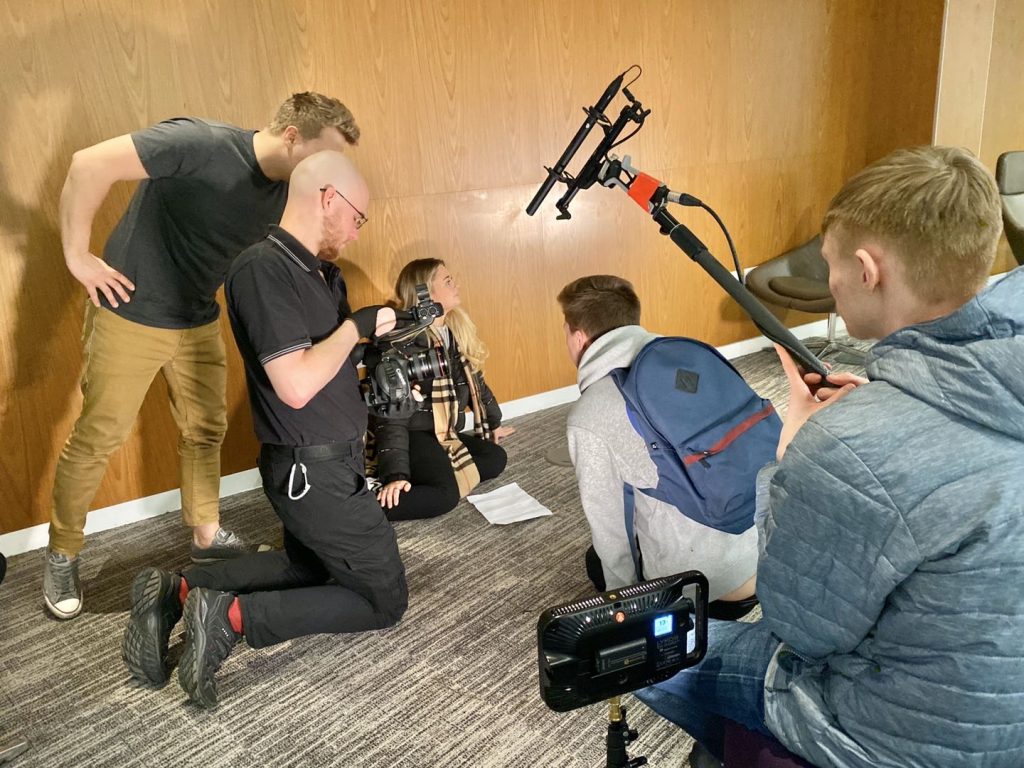 COVID-19 has impacted the entire world, but before the virus hit the UK, Chinese students noticed that not enough was being done to support the people of Wuhan from our community. They chose to team up with students from the screen school to produce a short film, highlighting the struggle the Chinese community are experiencing.
By (graduating Screen School students): Therese Mullaghan (Drama) and Dale Riley (Film Studies)
---
RCPQI Collaborative – Royal College of Physicians
An external conference highlight film, created for the Royal College of Physicians, complete with a montage of the event, and interviews with project staff and event participants involved in the RCPQI project.
By Lewis Ogilvie and Lauryn Poutama
---
Ego at The Punchbole Promotional Film
A restaurant opening promotional film for restaurant chain Ego, filmed at their Sefton branch 'The Punchbowl'; highlighting the restaurant's facilities, customers, and the variety food and drinks.
By Eloise Linington and Emily Whelan (Media Production)
---
LJMU HR Training Video
LJMU Human Resources required a training video, for conducting a return to work meeting and placing a member of staff under review having met the triggers.
By Conor McLoughlin (Media Production)