After a year of very little face-to-face teaching, it was catch-up time for the JMU Journalism Class of 2022 … and they rose to the post-Covid challenge, producing some excellent work.
During the BA Hons Journalism degree, our student journalists are expected to embrace what is now a multimedia profession.
From our MerseyNewsLive website and magazine to social media campaigns and our traditional TV and radio output, our reporters were on the streets of Merseyside tackling issues and talking points that hit the national headlines.
Here's just a taste of what they got up to.
In addition to covering breaking news, some of our graduates chose to produce their own magazines featuring original features and stories.
JOURNALISM MAGAZINES
FashionApplique Created by El Williams Published on May 5, 2022
The Beat Liverpool Welcome to the first edition of The Beat Liverpool. Spring Edition. Created by Zoe Wheeler Published on Apr 28, 2022
Merseyside Unplugged Created by Joe Waddell Published on May 5, 2022
CHECK EM' Welcome Check 'Em readers! This is the first ever Check 'Em magazine, let's talk about boobs! Published on May 5, 2022
THIS IS NOW Published on May 14, 2022
LivCulture LivCulture is a magazine which aims to spread awareness of Liverpool in all of its glory, with stories about food, events, arts and lifestyle. Created by Ellie Rochell Published on Apr 26, 2022
Enjoy Politics Enjoy Politics is a brand new political magazine aimed at getting more young people interested and active in the political world. With exclusive interviews with MPs and political lecturers to help teach those who are interested in all areas of UK and global politics. Created by Luke Pollitt Published on May 5, 2022
Cha Cha Chats Created by Maia Noden Published on May 6, 2022
Dragazine Welcome to the first issue of Dragazine! Created by Sophie Lauren Moore Published on May 4, 2022
Adulthood First edition of Adulthood Magazine, a guide to help you navigate young adulthood. Created by Louise Lemoine Published on May 5, 2022
The Fans Of Fantasy Fans of Fantasy Magazine edition 1. Created by Danielle Jones Published on Apr 25, 2022
PUNCHLINE The UK's only comedy magazine. Published on May 5, 2022
Kindfully An alternative wellness magazine, focusing on living mindfully and kindly. Hoping to share the benefits of plant-based living and practicing mindfulness, Kindfully is your guide to a happier, healthier life. Created by Emma Dukes Published on Apr 7, 2022
Young Vegan Created by Gabby Bergonzi Published on May 3, 2022
Of course you cannot work on a Merseyside news team without covering at least one Beatles story, as Ryan Gorman discovered when Liverpool's Beatles Museum took possession of a unique piece of Fab Four history.
Our website www.MerseyNewsLive.co.uk was also launched this year and the number of followers and subscribers continues to grow, as does the national recognition of our students' work. For instance, 2021 graduate Gioia Dalosso Hemnell recently won a coveted Royal Television Society award for her exceptional work in a documentary produced as part of her BA International Journalism degree.
The 'Silent Epidemic' was a moving personal search for answers following the death of Gioia's father from Hepatitis C. Paul Wilcox was just 62 when he died in January 2017.
This year we're aiming for more award-winners as our students continue to tackle sometimes taboo or seldom-explored subjects when they embark on their Final Projects.
Each year our students produce either short TV or Radio documentaries or a specialist magazine.
These pieces demonstrate the resilience, determination and diversity of our students.
Gio'vanna Thompson took us with her on a journey her family wished they'd never had to make,
You may find elements of Gio'vanna's piece upsetting.
Both broadcast specialist Kitty Vavasour and text student Sophia Smith investigated a subject close to their hearts. Check out Sophia's Checkem Magazine and Kitty's quest for information: https://issuu.com/checkem/docs/checkem
Beth Lindop chose radio for her platform to investigate the impact of infant mortality.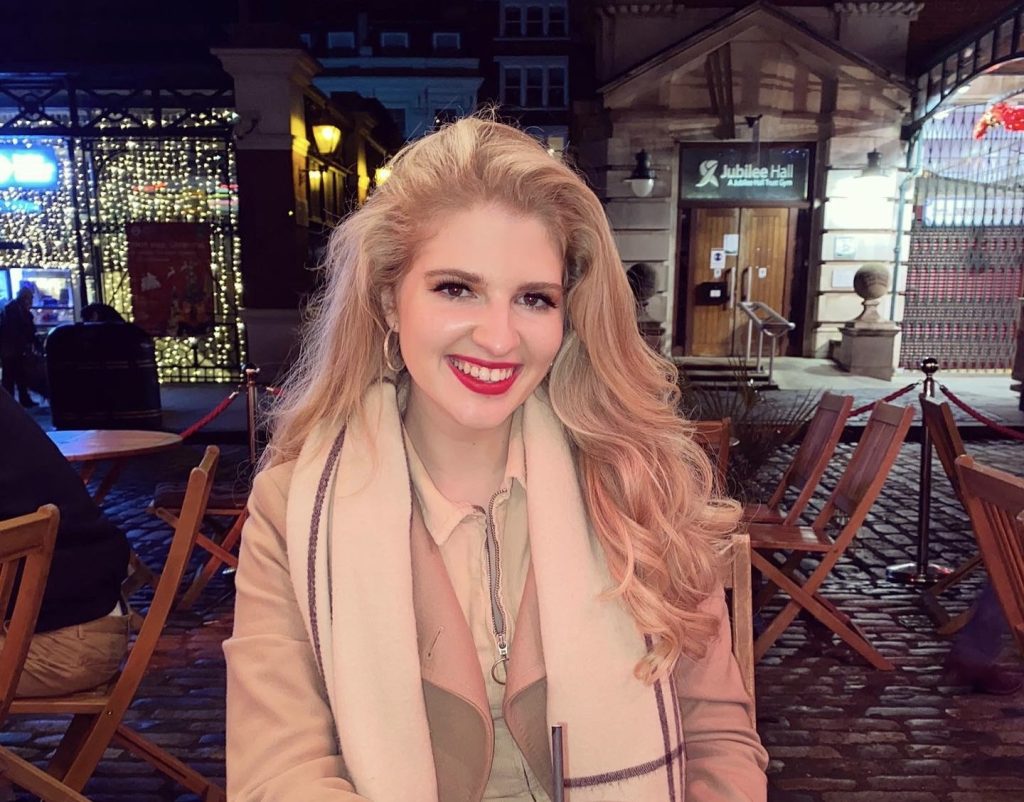 Sport is not just the domain of our sports journalism graduates as demonstrated by Journalism's Saskia Fryer when she delved into the world of women's boxing.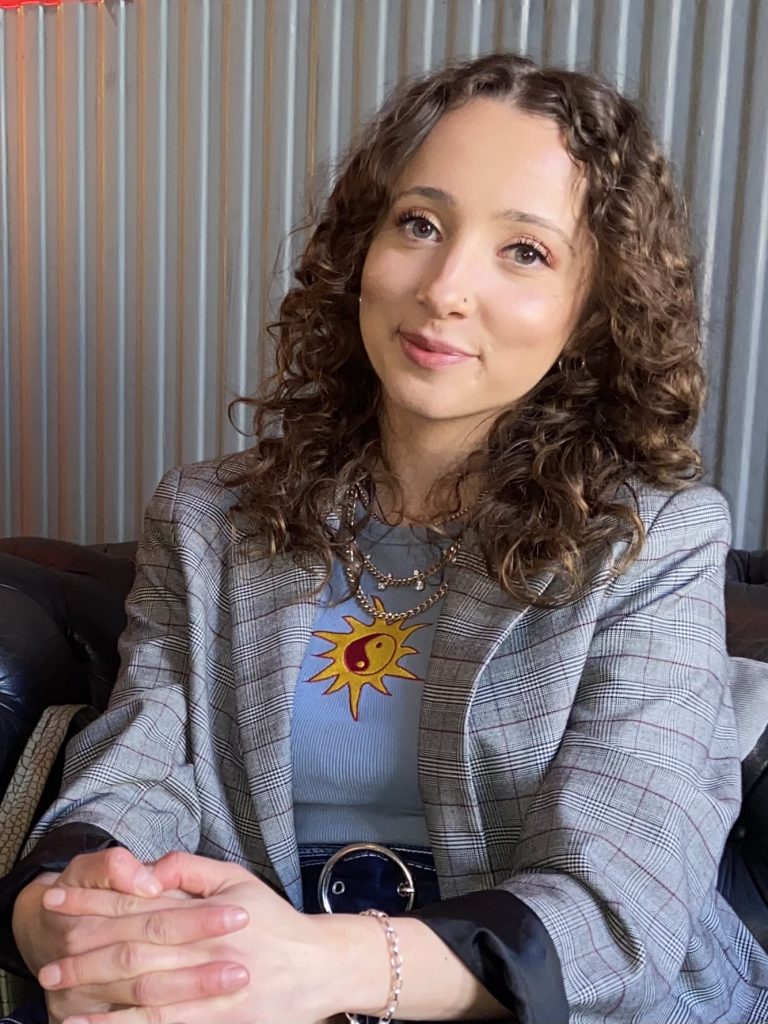 This is just some of the work our graduates have produced over the last year and their efforts are already paying off as the Class of 2022 look to the future. Some have already started working as journalists, some are going onto Masters' degrees. Whatever they choose to do we wish them every success!
Journalism Final Project Presentation (2021)
---
Liverpool Life Magazines
---
Television Documentaries
Each year level 6 Journalism students have the opportunity to produce mini factual television documentaries. For those wishing to pursue a career in broadcast journalism it is an opportunity to show off their talents as video journalists, researching shooting, producing, editing and presenting their output.
Despite the difficulties imposed by Covid our graduates have once more excelled themselves. As you can see from these two examples the choice of subject matter is diverse and sometimes very personal.
The Silent Killer
Gioia Dalosso Hemnell explores the facts behind Hepatitis C ,The silent killer that took her father's life. Public Health England has estimated that up to 95,600 people in the UK could be unaware that they are infected with hep C. Left untreated they too could die.
---
Faith and Covid 19
Church services suspended Mosques cancelled Friday prayers, temples closed, synagogues shut. Not just locked down but congregations across the UK locked out as Covid swept the country. Jorge Capera investigates how religious leaders in the North west responded to the new challenge of Keeping the faith.
---
Broadcast