FINAL PROJECTS
A major part of the Media Production course is the third year final projects. These are long term pieces that take months of planning, production and editing, in an effort to showcase the skills that students have learnt over their course. These include dramas, documentaries, immersive and interactive content.
A Photo of Myself
Behind the scenes from A Photo of Myself
Jodie Smith, Alfie Bainbridge-Wilkinson, Jack Carter
---
Sensing Synaesthesia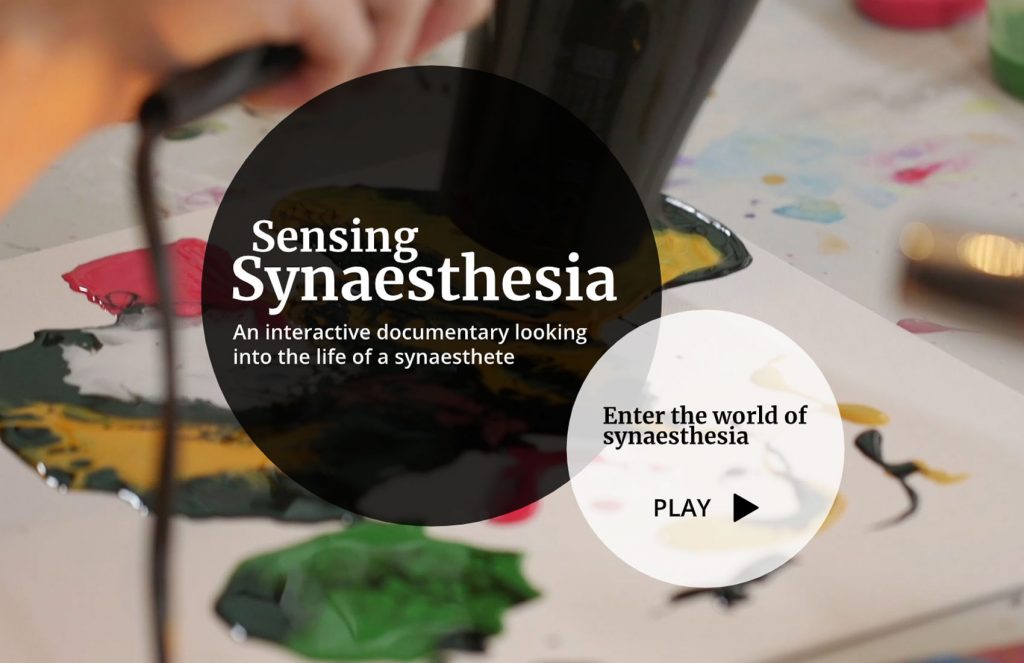 James Hooton
"Synaesthesia is a neurological condition often referred to as the 'union of the senses' where at least two of the main five senses become involuntarily and automatically joined together. Sensing Synaesthesia is an interactive documentary, in which synaesthesia is explored from the unique perspective of my friend Lucy – a synaesthete. Lucy is an artist who runs a commission-based company called Mons Igneous, and uses her synaesthetic experiences to her advantage when painting, drawing and creating digital based art. This interactive documentary will explore how synaesthesia inspires Lucy, including the use of music and her ability to see sound and hear colour, creating an emotional and thematic response in the artwork she develops."
If the video doesn't play automatically when loaded, please ensure that 'auto play sound' is enabled in the browser.
---
Thawi Miller and Corbyn McCallum
"Our lost youth is a brand campaign that challenges the definition of what our youth really is"
---
Tunnel Vision
Nathan Roberts
---
Monochromatic Butterflies
Hannah Cheshire
---
The Rescuers
Seren Griffiths
---
Behind the Lights
Mollie Spooner
---
Lunch in Liverpool
Laura McLoughlin and Tom Hogan
Laura McLoughlin and Tom Hogan
---
Amongst the Trees
Jake Sampson & Joanna Hughes
Jake Sampson & Joanna Hughes
---
With & Without You
Kelsie Wilson
---
Ludology
Holly Wicks
---
IMMERSIVE / CREATIVE MEDIA PROJECTS
A key module in the final year of Media Production is Creative Media Practice, where the students explore a selection of creative media technologies including; projection mapping, 360 video, augmented reality, split screen and more. The module introduces students to new technologies that they might not have had the chance to use before. Below are some examples of the work from this module.
Isadora – Interactive Nature Experience (Demonstration)
James Hooton
---
Split Screen Extravaganza
Alex Gordon
---
DISSERTATION VIDEO ESSAYS
Media Production students are provided with the choice between a traditional written dissertation, or a shorter written piece; accompanied by a video essay on their chosen topic. The option of a video essay allows students to demonstrate their research in a very informative, engaging and entertaining way. Below are some examples of video essays that students have produced.
Understanding Colour in Film | LJMU Video Essay
Connor Jones
"Colour in film can be used for a variety of purposes, ranging from setting a tone to conveying a character's emotion. This video will take a look into the non-aesthetic use of colour within cinema."
---
The Visual Effect | Dissertation Video Essay
Alex Gordon